My day job is in Washington, DC, at a federal government agency of disappointingly non-sinister bent (quite the opposite: we try to keep people from getting killed by trains).  I've been with the government for over 15 years, and my current job is the best I've ever had: the pay is great, the benefits are excellent, the work meaningful and challenging, the people around me smart and dedicated.
Yet even though I like it and have no plans to leave, it's still a job: I get up very early in the morning, endure a long commute several times a week (I work at home when I can), I wear a tie, and we have meetings.
And it's a government job, which means there are bureaucracy and attendant idiocy and too much paperwork and things take too long to get done.  And I work in a good place: I've heard horror stories from my co-workers, and I lived through one shortly before I took my present job (as in, a psycho boss who didn't last long after I quit).
So sometimes, despite the money and the bennies and the security and everything else, it feels like drudgery.  At quarter to 4:00 in the morning, when I haul myself out of bed, I don't like to think about doing this for another 20 years, until I retire.
So thank God for the tourists!
No, I don't work for the Smithsonian or the National Zoo.  Yes, I know many people who live and/or work in DC despise the tourists that flock here every summer.  My co-workers have complained to me about the "clueless" people from out of town, stumbling around with their maps out, asking directions, wearing tacky souvenir t-shirts (no one thinks you're in the FBI, btw), blocking the Metro escalators ("stand right, walk left"–it's what we do here), dragging their bored/tired/crying children from place to place (yes, I know there's a lot to see: one ought to pace one's self), and whining about the humidity (DC in the summer is like being in the mouth of a very large dog).
But unlike my co-workers, I actually like the tourists.  You know why?  Because they remind me how lucky I am to work here.
And again, it's not about the money and the bennies and the job security.  I'm lucky because I get to work in a place that lots and lots of people pay really good money to come see.  I get on a bus and come to an office, and it's no big deal for me, but other people make plans to come here.  This is their vacation.  They travel hundreds or thousands of miles–even cross oceans–to stand in line for and see places and things I walk past.
Like this:
…and this:
…and this: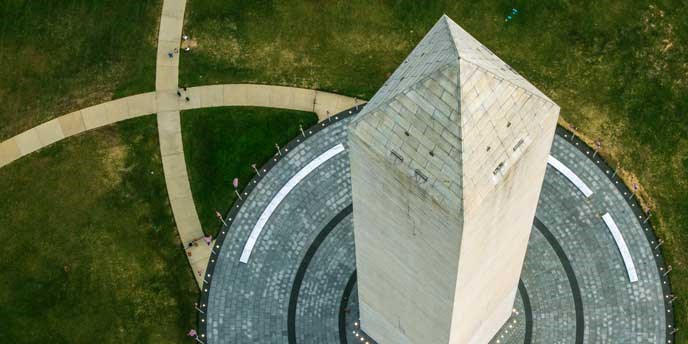 …and this:

…and this:

…and this:

…and this:

…and this:

…and this:
Summer is almost over. The tourists will soon be gone. I already miss them, and how they remind me of how lucky I am.
Kenton Kilgore is forging a new direction in young adult science-fiction and fantasy.  He is the author of Dragontamer's Daughters, based on Navajo culture and belief.  Kenton also wrote Lost Dogs, the story of a German Shepherd and a Beagle-mix who survive the end of the human world, only to find that their struggles have just begun. With Patrick Eibel, he created Our Wild Place, a children's book about the joy to be found in exploring Nature.  
Follow Kenton on Facebook and Instagram for daily posts on sci-fi, fantasy, and other speculative fiction.